Dr Muhammad Malik ↗
Dr Muhammad Malik joined Gordon Family practice in March 2021 as a permanent doctor. He has special interest in chronic pain management , skin cancer surgery, rheumatological conditions , mental health , geriatrics and preventive care. He specifically enjoys diagnostic challenges.
Dr. Fiona Runting
Dr. Fiona Runting graduated from the Australian National University in 2019. She has worked in several public and private hospitals in the Canberra region and worked in Emergency Medicine prior to starting General Practice. Dr Fiona is a registrar and will be training at the practice from Feb 2023.
Her special interests include Preventative Medicine, Integrative Medicine, and Mental Health.
Dr. Mirwais
Dr. Mirwais has extensive experience in general surgery and orthopedics. He has spent a year in the emergency department and now is ready to start his journey in general practice.
Dr. Mirwais is a registrar and will be training at the practice from Feb 2023 and works on Thursday and Friday
Dr Amir Butt
Surgeon (General), FRACS, MD, Grad Cert Surg (Breast Surgery)
Dr Amir Butt is an Australian trained oncoplastic (breast cancer), endocrine, laparoscopic and general surgeon who has been practising as a general surgeon for 6 years. Dr Butt deals with breast cancer and benign breast conditions, surgical problems of thyroid and parathyroid glands and treats hernia and gall bladder with keyhole and open techniques.
He is GESA (Gastroenterology Society of Australia) certified to perform colonoscopy and gastroscopy. He also treats skin cancers including melanoma and sarcoma.
---
Specialty interest areas
Breast surgery
Thyroid and parathyroid surgery
Skin cancer (including melanoma) management
Lipomas and other lumps/bumps
Sarcoma
Carpal tunnel release
Ganglion surgery
Circumcision
Vasectomy
Ingrown toenail surgery
Family health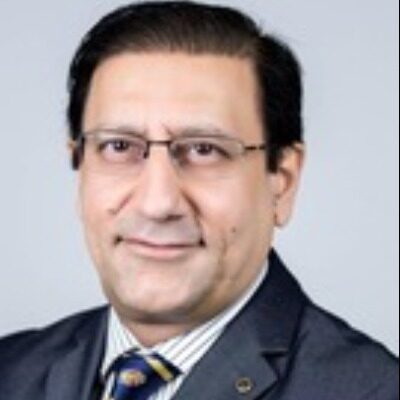 Dr Mark Strelnikow ↗
Dr Mark Strelnikow is a graduate in medicine from the University of NSW. He holds a Diploma in Obstetrics and is a Fellow of the Royal Australian College of General Practitioners. His special interests include Obstetrics, Dermatology, Travel Medicine and General Medicine. He is married and has two daughters.
Dr Reeni Sathiamala ↗
Dr Reeni Sathiamala graduated in medicine in 1988. She is a Fellow of the Royal Australian College of General Practitioners. She has also attained the Certificate in Women's Health and Family Planning. Her special interests include Women's Health, Paediatrics, General and Preventative Medicine. She is married and has three grown children.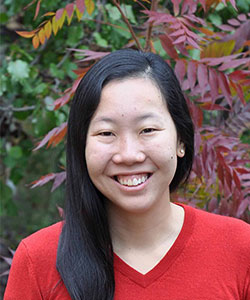 Dr Melinda Choy ↗
Dr Melinda Choy graduated from the University of NSW in 2013. She has a Diploma in Child Health. She is working towards her Masters of Medicine. She is also a Fellow of the Royal Australian College of GPs.
Dr Jane Taylor
Dr Jane Taylor is a graduate of the University of Western Australia. She also holds an honours degree in Medical Science and a Diploma in Obstetrics and Gynaecology. She is a member of the Australian College of Nutritional and Environmental Medicine. Her interests include hormonal issues and nutrition (both in disease and preventatively). She is married with two adult daughters.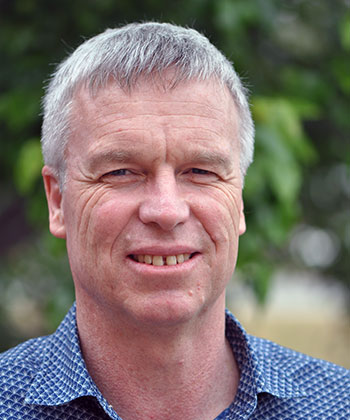 Dr Richard Rowe
Dr Richard Rowe graduated with an honours degree from the University of NSW in 1986. He has special interests in Dermatology, Paediatrics, General Medicine and Medical Education. He is married to Catherine and they have three adult children.
Dr Abdulmuminu Sambo ↗
Dr Abdulmuminu Sambo Graduated from overseas. "Dr Sambo only does private fee only, there are no medicare rebate for consultations with Dr Sambo" Dr. Abdul moved to Australia 6 years ago and studied Master of Medicine at Sydney University prior to commencing work in Australia. Abdul has special interests in Skin/Dermatology, chronic disease and youth health issues, including mental health and social issues. Dr Abdul focuses on Holistic approach and will incorporate personalized care to his patients. Dr Abdul is fluent in English, and Hausa. He is interested in upskilling and ongoing professional care.ronic diseases.
Our Practice Nurse
Wendy Dansby
Wendy Dansby has joined us as the Practice Nurse. She is a very compassionate, competent, and committed registered nurse. Wendy has extensive experience in Neonatal, Paediatric and Adult resuscitations and emergency care, having worked with Calvary emergency for many years. Wendy is currently studying for her Masters in Public Health, and is a fully qualified immunisation nurse. Wendy is very passionate about promoting optimal health within the community.
Sarah
3 years of clinical nursing experience specializing with Emergency and Critical Care Nursing.
Worked for the rural public sector

Our receptionists
You may have been served by one of our receptionists
Irene, Samantha, Ana, Monica, Wendy